Show Some Love to the Next Homegirl
Last week, Beyonce' decided to bless us on Instagram by posting her epic Halloween costumes. Instead of opting for something scary, Jay Z and Beyonce' decided to dress up as two of my favorite rappers of all time, Notorious Big and Lil Kim. Beyonce' paid homage to Lil Kim by dressing up in five different costumes, that were damn near identical to what the rapper wore in the late 90s and early 2000s. Per usual, Beyonce' was on point for each and every one of them. She later posted on her website the following message: "Hip Hop would not be the same without our original Queen B." You could only imagine how floored Lil Kim was by this tribute.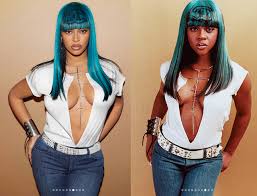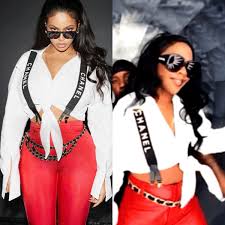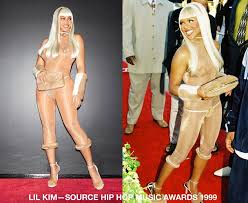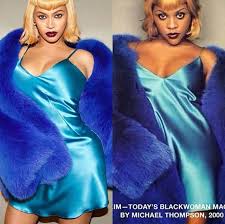 Now if Beyonce' can show some love to Lil Kim, why can't you do the same to the next homegirl? We all know that most of the time women are the ones that are tearing each other apart which we must put an end to. When a woman gives me a compliment, it makes me so happy. I know that sounds cheesy but it really does. Women have it hard already and we shouldn't make it harder for each other. Here a few reasons why we should follow in Beyonce' steps and show some love to the next homegirl.
1. Secure Within Yourself- It shows that you have confidence in yourself and you are not afraid to uplift someone else confidence by simply giving a compliment. Genuinely giving out compliments will spread some positivity towards any homegirls day.
2. Breaking the Cycle- BE THE WOMAN TO OTHERS THAT YOU WANTED WOMEN TO BE TO YOU. It's that simple.
3. She Deserves It- As women, we do it all between being at home with our families and friends or/and at work with our annoying ass coworkers. With that being said, it can become stressful every now and then when a woman doesn't have as much time to show her own self some appreciation. By giving her a compliment, she knows that you know it isn't always easy showing face and you acknowledge that.
As women, we have enough insecure shit going on within ourselves so we don't need to add more on top of it. I hope these reasons inspire you to lift the next homegirl up on a daily basis. You never know, sis might be at her breaking point, but you can change that by showing her some love. As the good saying goes, GIRLS COMPETE WITH EACH OTHER. WOMEN EMPOWER ONE ANOTHER.
P.S Don't forget to comment below to let me know if you are interested in becoming a Professional Homegirl of the Week. Every week I put on for a different girl who either started her own business or worked her ass off in her career!